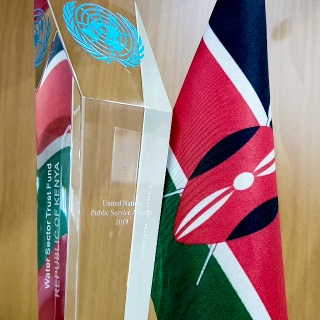 Water Sector Trust Fund (WaterFund) is a recipient of the prestigious 2019 United Nations Public Service Awards (UNPSA), after its
Up-scaling Basic Sanitation for the Urban Poor (UBSUP) programme
was selected as one of the winners of the award under the
"Delivering Inclusive and Equitable Services to Leave No one Behind"
category.
Hon. Simon Chelugui, Cabinet Secretary in the Ministry of Water and Sanitation, led the Kenyan delegation that included Mr. Patrick Kokonya, Chairman of WaterFund, and Mr. Ismail Shaiye, CEO of WaterFund, to receive the award in the city of Baku, Republic of Azerbaijan, from 24 to 26 June 2019.
> Read More
---
Welcome to Water Sector Trust Fund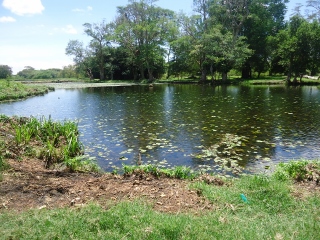 The
Water Sector Trust Fund
(WaterFund) is a Kenyan State Corporation under the Ministry of Water and Sanitation and established under the Water Act, 2016, with the mandate to provide conditional and unconditional grants to the Counties and to assist in financing the development of and management of water services in the marginalised and underserved areas.
It previously existed as the Water Services Trust Fund prior to the repeal of the Water Act, 2002, which had established it.
> Read More (WSTF Brief)

> Partner with Us

> Contact Us
Highlight

SIWI Sofa Sessions, from World Water Week, Stockholm, Sweden
Ismail Shaiye, CEO, Water Sector Trust Fund, was joined by David Wanyoike, Senior WASH Advisor, SNV Netherlands, and Markus Tuukkanen, Director of Business Development, Kauko International, Finland, at the SIWI World Water Week sofa session in Stockholm, Sweden, on Tuesday 27 August 2019.
The panel was dicussing improving service delivery in rural areas through private sector participation, and the session was moderated by Eric Paglia.
Watch the recorded video of the session here:
https://youtu.be/s4J6_m1HmqE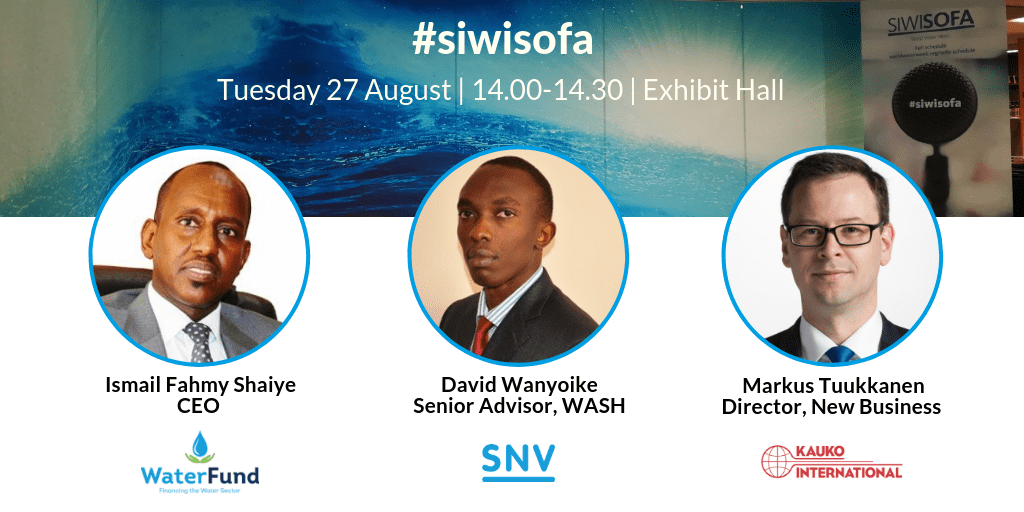 Highlight

Save the Date: Africa Water Security Congress, Nairobi, 27-30 April 2020

Fraud Alert

Beware of Recruitment and Tender Scams and Fraud
The Water Sector Trust Fund (WaterFund) wishes to draw the attention of the public and our suppliers to be aware of fraudsters making requests for upfront payment for tenders to do business with the WaterFund, or scams to do with recruitment of staff.
The WaterFund has recently received inquiries from recipients of such calls. We would like to remind the public that
all
requests for quotations and open tenders for the Fund are issued officially through award letters signed by the WaterFund's CEO.
No payment is required.
If you have any concerns, please call our
whistleblowing hotlines
: 0780 564 110 / 0707 621 526 or email:
corruption@waterfund.go.ke
OR
info@waterfund.go.ke